What are idioms and why do you need to learn them?
Idioms are phrases that have a different figurative meaning than the literal meanings of each word. They are commonly used by native speakers in everyday conversations, and by familiarising yourself with their meaning, you will be one step closer to speaking like a native.
Now it's time to learn 20 of the most common English idioms, which will help you enhance your vocabulary and make your English more advanced. Are you ready? Let's start:
We use this idiom to talk about someone who pretends to be your friend while actually harming you.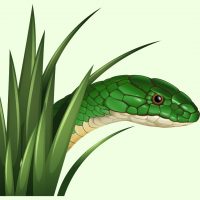 My neighbour is such a snake in the grass. I don't trust her at all.
If we add fuel to the fire, we make a bad situation worse.
If you keep yelling, it will only add fuel to the fire.
If you are in a pickle, it means that you are in a difficult situation.
He failed his exams and now he is in a pickle.
If you have bigger fish to fry, you have more important things to do.
I can't deal with this now. I have bigger fish to fry.
When we break the ice, we make people less nervous in a social situation.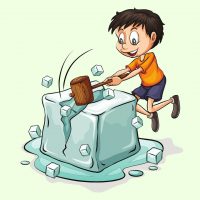 Everyone was quiet, so Jim broke the ice with a joke.
6. (AS) COOL AS A CUCUMBER
If you are as cool as a cucumber, you are very calm and relaxed.
She is as cool as a cucumber when giving a presentation.
If something costs an arm and a leg, it is extremely expensive.
The car cost them an arm and a leg.
When you get cold feet, you feel too afraid to do something.
I was planning to go skydiving, but I got cold feet.
"Hang in there" means "don't give up".
Hang in there! Exams are almost over.
If you have your head in the clouds, you are unaware of what is happening around you.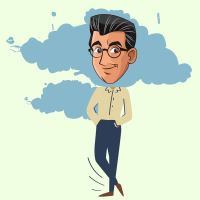 He has his head in the clouds if he thinks he will get promoted soon.